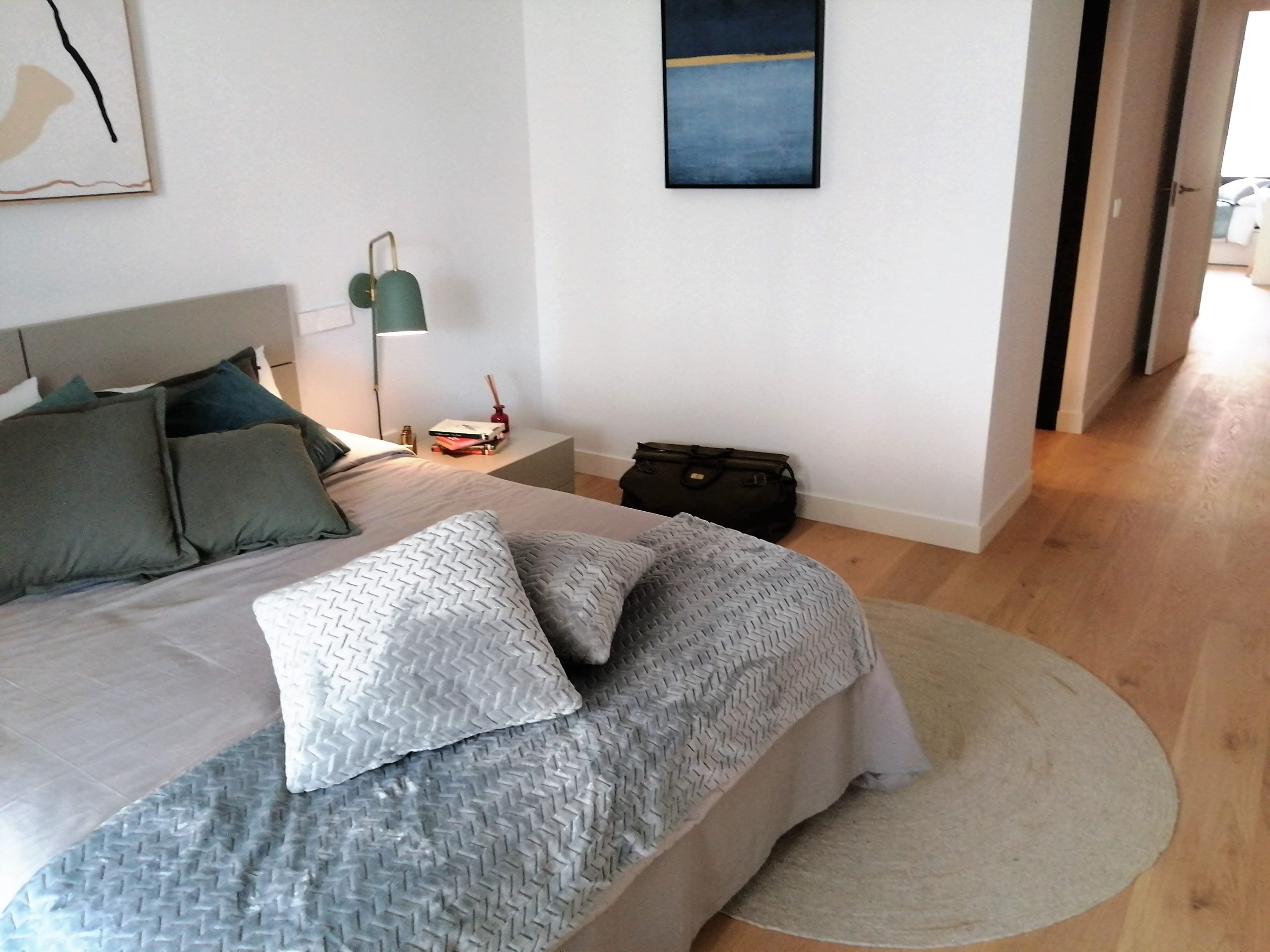 Son Rapinya , Palma piso de nueva construcción con elegancia, diseño y calidad de vida en un entorno privilegiado, un total de 63 viviendas con tipologías de 2, 3 y 4 dormitorios. Los bloques residenciales se distribuyen en 3 niveles: viviendas en planta baja con jardines privados, plantas primeras con grandes terrazas y dúplex que incluyen terraza cubierta.Es un complejo de 4 bloques aislados, con jardines mediterráneos, con senderos iluminados y piscina exterior para adultos y niños en zona independiente de las viviendas, junto a un solárium y una zona de juego infantil. El propietario podrá disfrutar además de la exclusiva zona de spa & wellness.Asi mismo los pisos disponen de aire acondicionado y suelo radiante . Acceso directo de los 4 bloques al aparcamiento ubicado en la planta sótano.Se admiten modificaciones tanto en calidades como en distribuciones al gusto del cliente.Las imágenes son Renders. y fotos piso piloto.
Unidades disponibles
UNIDAD DORMITORIOS BAÑOS PRECIO DESDE CONSTRUIDOS EXTERIOR
Planta Baja 2 dormitorios 1 baños desde 435.000€ 80 m² 74 m²
Planta baja 2 dormitorios 2 baños desde 439.000 € 84 m2 31m2
Planta baja 4 dormitorios 2 baños desde 589.000 € 142 m2 20m2
Planta baja 3 dormitorios 2 baños desde 667.000€ 135 m2 89m2
No Results Found
The page you requested could not be found. Try refining your search, or use the navigation above to locate the post.